HC Group: your e-fullfilment service provider
HC Group B.V. is a logistics service provider specialising in e-commerce. We take care of the entire logistics for our customers' online activities, both for B2C and for B2B. That's what we are good at. Our clientele is growing fast! And that's not only because our customers like the friendly voices of our staff.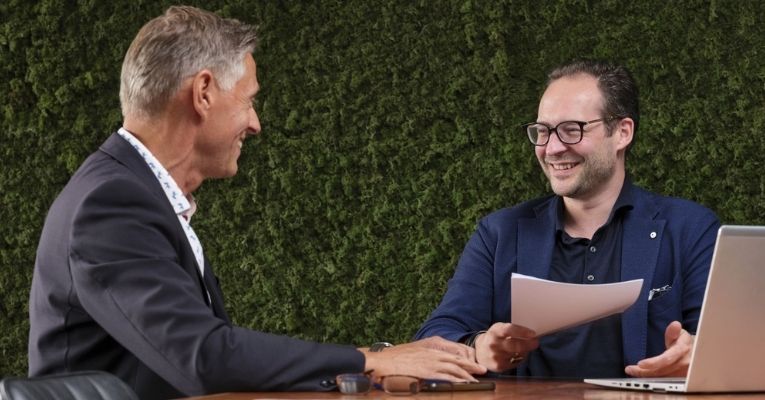 Our unique E-Warehouse fulfillment software keeps you in control!
Our E-Warehouse Management Portal developed in-house enables our customers to monitor all their stock levels and all movements of goods online and in real time. Transparent and easy to follow reports enable you to manage such aspects as your stock, delivery performance, costs and return flows.
Fast and reliable delivery throughout Europe: HC Group is perfectly located near the German and Belgium borders, putting us in an ideal position to deliver quickly to the largest sales markets in Europe. We operate daily trips to the national package distribution hubs in the main countries. At 99.9 %, our order picking performance is extremely reliable.
Competitive rates: Our excellent contracts with all major shipping carriers enable us to offer competitive rates for transport in Europe. We also pay a lot of attention to efficiency in our warehouse so as to be able to offer attractive conditions for our fulfilment services too.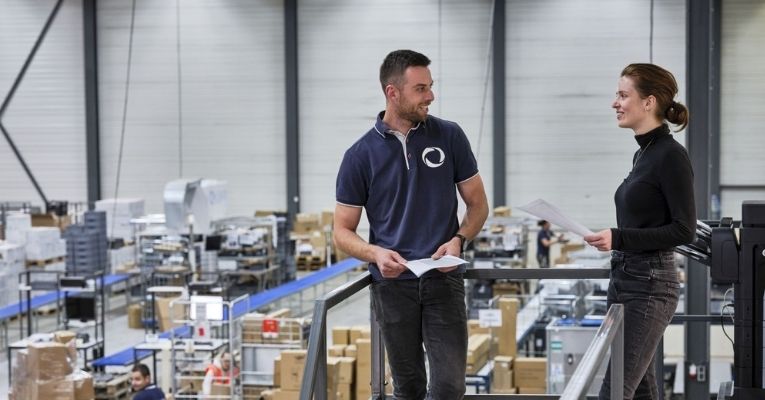 HC Group – Your one stop shop
HC Group performs all e-commerce activities for online shops and traditional retailers, from storing to shipping goods. We not only provide logistics services; you can also rely on us for your entire omni-channel service. No matter which channels your customers use, online through a computer or a mobile device, a physical store or another sales channel, HC Group can take care of all aspects of the process: logistics, order fulfilment, customer support and advertising.
Outsourcing offers many advantages! Efficiency, speed, accuracy and the best customer experience are vital for you to be able to grow and develop your services.
Proactive customer service
If you have any questions, you can always contact our Customer Service Department during office hours. They can help you with questions about the use of E-Warehouse or train your staff. Our Customer Service Department is proactive. They help you find the best approach to special projects and monitor the situation if there is something wrong with a shipment. They also support you if you have any special requests regarding packaging, labelling or extra services for shipments. You can also safely leave such matters as arranging special B2B shipments to our Customer Service team. We are ready to help you!